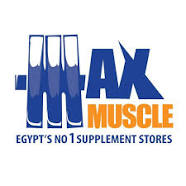 Job Description:
Screening applicant's resumes and making proper filtration and sourcing potential candidates based on the open vacancies
Maintaining a pool of candidates for any sudden shortage
Coping with the manpower planning for the open jobs within specific timeframes
Make efficient hiring, ensuring the shortlisted candidates have the required core & technical competencies
Collect the job requests from the departments using the job request form weekly
Make attractive Job Ads.
Conduct different interview types, one on one, panel, or mass interviews with the applicants.
Arrange the interviews appointments with the candidates & apply the full interviewing stages aligning with the department heads
Make Assessment to each vacancy.
Maintaining the headcount sheet of each store and ensuring the right staff are placed efficiently avoiding any extra hiring or shortage in staff
Make a weekly report to the HR Head with the recruitment activity, and status of each position, analyzing the turnover ratio
Make exit interview with the resigned employees and write down the exact, and full details of their leaving reasons as possible for analysis.
Prepare Related reports to Recruitment process.
Job Requirements
Presentable with very good profile.
Solid experience in recruitment in handling the mass hiring.
Experience in working with Retail companies.
Excellent command of English
Proficient Microsoft user in "Excel, Word, PowerPoint"
The best candidates who have effective communication skills, excellent handling skills.
Multitasking abilities are essential
Positive, friendly yet professional attitude all the way
Excellent interviewing and assessment skills
Excellent analytical thinking skills & reporting skills
Job Application:
https://www.linkedin.com/jobs/view/3353214238/?alternateChannel=search&refId=04Ur20C2da%2FYdpZ7%2Bq5oEA%3D%3D&trackingId=iRKgdrcqjCOaL31t0YixAA%3D%3D
للتواصل معنا:
https://bit.ly/3h4cjKt
تابعونا على Telegram لمزيد من الوظائف.
https://t.me/+DQinIMfCnBJhNzg0