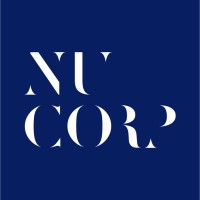 Talent Acquisition Specialist
Job briefing
The Talent Acquisition Specialist will be responsible for identifying, attracting, and sourcing qualified talent using different niche channels and social media outlets. Integrity, a positive attitude, creativity, and collaboration will be key to your success in this role.
Activities, Responsibilities, and Accountabilities
• Markets career opportunities and aggressively manage requisitions to meet target service level agreements.
• Facilitates the development of first-round interview questions and conducts interviews.
• Ensures the maintenance of accurate and concise records and reports concerning all phases of the recruitment process.
•Responsible for tracking and reporting individual recruiting metrics.
• Cultivates external relationships with networking and internal relationships with key functional stakeholders.
• Adheres to assigned performance metrics.
• Meets with Clients to understand their staffing needs, business issues, and job requirements.
•Responsible for taking on new initiatives as they develop. (e.g. international recruiting, college/university recruiting);
•Including passive channels and networking to find the best candidates.
• Work closely with hiring managers to determine recruitment needs and develop a hiring strategy for each role
• Identify, attract and source hard-to-find passive talent using different niche sites/channels such as LinkedIn and other social media
• Prepare job descriptions, manage postings on NuCorp career website as well as other relevant posting websites
• Manage all aspects of the recruitment process including pre-screening, on-site interviews, reference checks, and offers
• Update the Applicant Tracking System (ATS), coordinate background verifications aligned with company processes, and manage all follow-up communications
• Prepare and process hiring documentation in collaboration with the Human Resources department
• Research and participate in the most relevant career fairs, local job fairs, and professional events.
• Implement brand confidence and retention practices amongst newly recruited talent
• Continually identify new opportunities for key process improvement initiatives that help improve the recruiting strategy.
Qualifications
· Bachelor's degree or College Diploma in the human resources field is preferred.
· Minimum 3 years of experience in full-cycle recruiting
· Fluent English language.
· Familiarity with using tools of the trade: ATS systems, LinkedIn, social media, sourcing tools, etc.
· Exceptional communication, interpersonal, and decision-making skills.
· Proficient in Microsoft office, with an aptitude to learn new software and systems.
Job Application:
https://www.linkedin.com/jobs/view/3335259202/?alternateChannel=search&refId=xTVCgf6ipiokC%2FPyfa6WSA%3D%3D&trackingId=4keG0609e%2BG%2FyvXTlHca6g%3D%3D
للتواصل معنا:
https://bit.ly/3h4cjKt
تابعونا على Telegram لمزيد من الوظائف.
https://t.me/+DQinIMfCnBJhNzg0