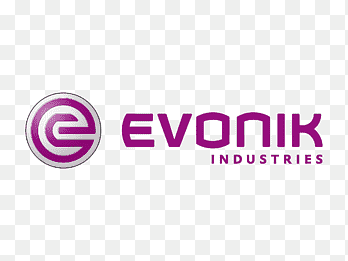 Customer Service Representative
Overview:
Cover full spectrum of pre-order, order and post order services required from product planning to delivery of the product to customers and collection of outstanding dues.
Perform complete order to cash process for Evonik customers in Egypt region.
Demonstrate a clear understanding of order-to-cash business processes and support the CS Supervisor to make critical decisions that support both strategic plans and tactical objectives for customer service team.
Manage relationship and services with key internal / external customers for order and returns processing.
Implement processes, establish and monitor key performance indicators that fosters swift and efficient completion of the full pre to post order stages in Egypt region.
Support where required on Supply chain elements, specifically customs clearance.
ResponsibilitiesCustomer Service/Operational:Pre-Order:Systems readiness
Ensure extension in SAP on material codes, plant codes and customers.
Forecast and Planning:
Forecasting and planning with sales, supply and sourcing partners.
Importation documentation process:
Establishing regulatory requirements for importation and actioning any required processes to ensure regulatory compliance, including, but not limited to: ACI importation processes, product registration with government bodies.
Perform Form 4 issuance with the bank (condition for custom release)
Support the business on the banking requirements and forms for importation
Coordinate the preparation of shipping documentation for the customers: Liaising with plant to receive shipping documents which meet customers clearance and import requirements for specific country.
Dispatching shipping documents to customer
Answering customer queries by coordination with sales and the plant.
Customer Credit status:
Managing customer credit with Coface, and where required, ensuring extension of credit after internal consultation
Trade Compliance/Foreign Trade:
Manage the Customer Profile(s)/End Use Certificate/Trade Restriction Covenant.
Customer Queries:
Receive and manage specific customer queries with the relevant unit.
Order process (indent):
Receiving customer purchase orders, sending order acknowledgement
Creation of sales orders in SAP
Creating internal IVPO and communication to plant for import and SO processes for domestic sales
Follow up with plant for order confirmation, shipping schedule and update the same to the customer
Obtain necessary approval of draft shipping documents from customer
Clarification of all questions related with processing orders, handling changes in orders and independently carrying out all the necessary phone calls and correspondence.
Checking contract documents and customer orders (product, specification, price, payment and delivery conditions, delivery date, and packaging) using the required processes, eg. CUPSET, Bl-specific processes..
Initiate all governmental payments online as per custom clearance agent advise
Updating monthly order file
Tracking and capturing order delivery
Invoicing customers
Post Order:Supply Chain support:
Liaising with forwarding agents, clearing agents, shipping lines and customers' authorities as required to facilitate importation plus warehouse plus trucking companies.
Other:

ERP System management:

Optimize SAP processes in MEA.
Updating customer-related and material-related master data in SAP (conditions, product/quality data (specification and message determination), packaging data, consignees, shippers, representatives, etc.)
Management of complaint system

Internal Stakeholder management: Interact with colleagues from Headquarters, Sales & Marketing, and Accounts Receivables, Credit & Legal teams to follow up on credit and logistics matters.
Support BL / BM in domestic offer (translate old CIF price into DDP in EGP after adding all importation costs)
EQUIREMENTS
At least 3 years of work experience in customer service / order processing.
Prior SAP experience in order-processing is a must.
Being friendly and understanding for customer needs.
Sound knowledge in logistics and shipping & familiar with export documentation e.g. Letter of
Credit, Bill of Lading, Airway Bill, Export Letter of Credit orders, preparation of banking documents
Using Trade Services online banking system etc.
Experience in processing Middle East import shipments is preferred.
Good team player, able to work independently and takes initiative to resolve issues.
Willing to learn many new tasks and develop minimum technical knowledge of the product line.
Meticulous, organized and possesses positive attitude.
Good communication and interpersonal skills. Fluency in spoken and written English and Arabic.. French is preferred but not mandatory.
Basic knowledge of Financing, Credit Management and Global Trade Services will be advantageous.
Your ApplicationTo ensure the fastest process of your application and to protect the environment, please apply online via our careers portal at https://careers.evonik.comCompany is
Job Application:
https://evonik.wd3.myworkdayjobs.com/External_Careers/job/Cairo/Customer-Service-Representative_R15934
للتواصل معنا:
https://bit.ly/3h4cjKt
تابعونا على Telegram لمزيد من الوظائف.
https://t.me/+DQinIMfCnBJhNzg0