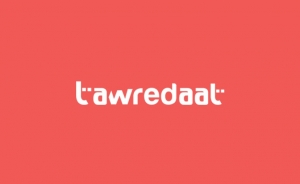 E-commerce content specialist
Job Responsibilities & Duties:-
o Research original ready content.
o Create style guidelines and quality standards
o Revise and ensure content is consistent and accurate.
o Utilize graphics editing and media creation software to develop ideas and content.
o Create strategic ideas to shape and develop online User Experience.
o Help implement Marketing Campaigns.
o Develop, write and maintain training materials for clients and internal employees.
o Prepare internal and external communications including reports, presentations, etc.
o Data Mining & Creation: creating an attractive content
o Quality Control: Checking the quality of content, editing images and site content.
o Serve as expert resource on catalog management system across all General Merchandising categories.
o Conduct training sessions for all new content management initiative
o Design, manage and improve the product content funnel from web-scraping, content improvement, QC, & upload.
o Collaborate with the design and marketing team to improve overall catalog presentation to end-customers with a focus on conversion rate optimization.
o Catalog Management
o Design, manage and improve the catalog management process from product status, stock availability and pricing across all business models
o Set-up, track and improve content quality metrics to ensure consistency improvement stages.
o Applying keyword research results to create content that complies with search engine optimization guidelines.
o Use SEO guidelines to optimize content.
o Identify customers' needs and recommend new topics.
o Write articles that are consistent with search engines to increase website traffic.
Job Requirements:
• Bachelor's Degree in marketing management, business, and information systems
• Min 2-4 years experience as an e-commerce specialist.
• Knowledge of implementing digital marketing concepts such as PPC, SEO, social media, display, and affiliate channels.
• Demonstrable track record of devising sales-enhancing strategies.
• Demonstrated written and oral communication skills, and confidence with presentation skills.
• Preferably to be living in 6th of October City or near it
Job Application:
https://www.linkedin.com/jobs/view/3339450200/?eBP=JYMBII_JOBS_HOME_ORGANIC&recommendedFlavor=SCHOOL_RECRUIT&refId=4dYYV5TwlQknYI1Rn4wu7w%3D%3D&trackingId=ydWbMWh6PoRgOliPRlQNJA%3D%3D&trk=flagship3_jobs_discovery_jymbii
للتواصل معنا:
https://bit.ly/3h4cjKt
تابعونا على Telegram لمزيد من الوظائف.
https://t.me/+DQinIMfCnBJhNzg0