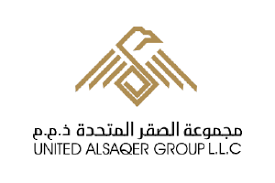 Talent Acquisition Specialist
Your responsibilities:
Review and maintain recruitment policies and procedures and monitor their implementation within the Group.
Develop Company Branding in order to attract and retain key talent.
Develop, recommend, and execute tools for selection and hiring, including social media platforms to aid in attracting top talent for the Group.
Partner with CHRO and General Managers to deliver value-added services including market intelligence, competitor mapping, talent pooling, and diversity initiatives.
Partner with senior management to design and implement optimal sourcing strategies for their businesses, including leveraging various internal and external sources, including vendor selection process and performance metrics for all searches.
Deliver a consistent, high quality candidates and partners experience through professionalism and integrity in all contact with applicants, General Managers and HR colleagues.
Analyze current and potential future talent supply and business requirements developing a 'playbook' of talent requirements for the future
Prepare and review Job Descriptions, in liaison with the UASG companies, to ensure that they accurately reflect the responsibilities and requirements of the position.
Prepare and review offer letters in line with agreed terms and conditions.
Liaise between candidates and the HR teams for on-boarding process.
Ensure the achievement of the required levels of Emiratization, while designing, in liaison with Group OD and Rewards Manager, GM and Senior Management career development opportunities within the Group.
Perform other HR related duties as assigned by the CHRO.
Qualifications:
Education: University degree, Master's or MBA degree is preferred.
Previous experience of in-house recruiting or agency recruiting.
MS Office, Job Portals, Government labor regulations, Oracle.
Job Application:
https://unitedalsaqergroup.recruitee.com/o/talent-acquisition-specialistremote-based-in-egypt
للتواصل معنا:
https://bit.ly/3h4cjKt
تابعونا على Telegram لمزيد من الوظائف.