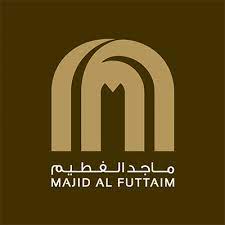 Monetization Assistant Manager
Responsibilities
Explore the marketing and branding assets of Carrefour to be utilized as monetization space.
Coordinate with supporting functions as social media & loyalty teams to discover their unique advertising selling points.
Create Carrefour credentials for monetization that shows brand and ad spaces and its ROI.
Create a list of suppliers by segment to categorize them by leads according to the relevant service that suit their business.
Collaborate and partner with suppliers for profitable business relationship.
Focus on Supplier retention and engagement to ensure high lifetime value.
Expand the concept of Carrefour gift voucher on the B2B or B2C level.
Responsible for managing the gift voucher cycle whether internally on the system or externally with the suppliers and print house.
Manage daily and monthly reports for stocks and achievements.
Define key performance indicators (KPIs) related to monetization, analyze KPI reports and share information with production teams to identify and predict trends.
Collaborate with operational teams to maximize post-launch campaign efforts.
Apply and follow MAF Retail's Human Capital corporate policies and relevant procedures and instructions.
Minimum Qualifications/education
Bachelor's Degree in Marketing, Business Administration or relevant.
English Fluency.
Minimum experience
3-5 years in a similar position.
Skills
Excellent understanding of acquisition, retention and monetization concepts.
Ability to build and maintain suppliers' relationships.
Ability to build strategic business- to- business partnerships based on a strong understanding of both parties' strengths and needs.
Experience in advertising is a must.
Strong analytical and technical skills.
Strong communicator, negotiation and presentation skills.
Excellent organizational and time management skills.
Job Application: