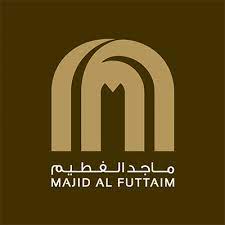 Talent Acquisition Specialist
Role Purpose:
The Talent Acquisition Specialist is responsible for supporting the team in attracting, sourcing and selecting quality talent who help the business achieve their strategic objectives.
Role Details – Key Responsibilities and Accountabilities:
Candidate Sourcing
Implement the annual recruitment plan based on the manpower plan
Support team in sourcing external talent for current and future positions
Understand the business objectives and ongoing workforce plan
Maintain relationship with line managers to stay up to date with the current and future talent requirements
Provide first review and initial screening of CVs received
Ensure the potential talent pool is at a sufficient level to fulfil organization needs
Support the candidate aptitude and psychological assessment process
Manage candidate interview schedules
Vendor Management
Help with identifying and managing external recruitment agencies and overseas vendors
Support the review of performance for agencies and vendors
Carry out the Audit process for the performance of vendors in order to evaluate their performance
Recruitment Campaigns
Support the execution open days as per company specifications and standards
Research methods to help identify new opportunities to promote the organization as a preferred employer
Policies and Procedures
Ensure that the MAF Retail, Carrefour franchisee recruitment portal follows the set policies and procedures
Ensure that the means of internal and external communication are in line with the overall company strategy
Database Management
Implement the proper conservation and protection of the company database
Update and maintain weekly, quarterly and annual reports
Human Capital Responsibilities
Proactively identify and seek professional development opportunities to improve leadership and technical skills pertaining to the direct line of work
Apply and follow MAF Retail's Human Capital corporate policies and relevant procedures and instructions
Provide training and feedback to direct reportees when required
Disclaimer: This role description reflects the general details considered necessary to describe the principal responsibilities of the role identified and shall not be construed as an exhaustive description of all the work requirements inherent to success in the role.
Definition of Success
Time taken to fill vacancies
Adherence to recruitment campaign timelines
Number of new channels identified
Number of suppliers selected from the preferred supplier list prepared
Number of recruitment campaigns and local and international career fairs assisted with
Qualification, Experience & Skills:
Minimum Qualifications/education
Bachelor's Degree in Business Administration or Human Resources
Minimum experience
1-4 years' experience in a similar position, retail experience is preferred
Skills
Result oriented
Highly organized with strong multitasking skills
Good time management skills
High attention to detail
Job Application:
https://careers.majidalfuttaim.com/job/Talent-Acquisition-Specialist/856746101
للتواصل معنا:
https://bit.ly/3h4cjKt
تابعونا على Telegram لمزيد من الوظائف.
https://t.me/+DQinIMfCnBJhNzg0