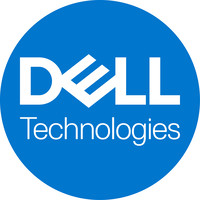 Telco Software Engineer 2 – QA Automation
Responsibilities:

Demonstrate your ability to design, code, test, and deliver Dell's Bare Metal orchestrator product for our Telecom Systems Business
Working independently and as part of a Software Agile Development team
Review and analyze different software requirements and come up with testing strategy and plan to execute different kind of tests in automated manner
Drive, coordinate and execute functional & non-functional tests including different system performance tests
Collaborate with members of the test team to develop effective strategies and test plans
Develop test cases and test automation scripts, execute test cases, analyze, and document result
Take the first step towards your dream career
Every Dell Technologies team member brings something unique to the table. Here's what we are looking for with this role:
Essential Requirements

2 – 5 years of related experience in Quality & Test Automation roles
Knowledge of Object-oriented programming & Data Structures
Experience with developing automated test cases and working with an automated test framework
Experience with Agile Software Development methodology & DevOps lifecycle
Proficiency in the following languages Knowledge mainly Python and extra C++/Java/ Selenium
Excellent verbal and written communication skills
Experience of micro-services APIs, Web Services, JSON
Knowledge of Container Technologies (Dockers, Kubernetes) and Containers Network Interface.
Desirable Requirements
Graduate from Computer Science or a related field
Job Application:
https://jobs.dell.com/job/-/-/375/35392318736?source=rd_LinkedIn&utm_source=linkedin.com&utm_medium=job_posting&utm_campaign=various&utm_content=global&utm_term=239560378&ss=paid&dclid=CjkKEQjwm8WZBhDsmYjLgbi7yaQBEiQADNHBEL8XbdMjtXppM8i31Os3NNumajc7nbOBvfywNpoYohLw_wcB
للتواصل معنا:
https://bit.ly/3h4cjKt
تابعونا على Telegram لمزيد من الوظائف.
https://t.me/+DQinIMfCnBJhNzg0