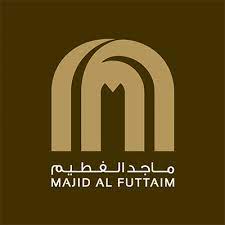 Job Purpose
The role of the Cold Side Operations Manager will assume full responsibility of the Slope, Snow Park, and Departments. Focusing on department standards, guest service delivery and commercial opportunities. This role position will also take overall coordination of the Health and Safety responsibilities for Global Snow Operations.
The Cold Side Operations Manager will also play a role in developing the lifestyle calendar that is a key focus for Global Snow through introducing and managing events on the Slope. In addition, all key media and filming events will be handled directly through this role.
Key Responsibilities And Accountabilities

Leadership, Planning & Delivery
Ensures the smooth operation of the cold side areas, (Slope, and Snow Park).
Works closely with the Head of Operations Manager to secure topline, bottom-line revenues, policies, procedures and setting the Key Performance Indicators for each department.
Ensures the development and maintenance of best practices operating policies and procedures for all aspects of the cold side operations in consultation with the Head of Operations and other key members of the senior team.
Supports with the finalization of operating equipment requirements and assisting the Head of Operations and project team with procurement of these items.
Conduct regular checks on Snow Park operational tools and equipment stocks to ensure sufficient back-up supply.
Identifies, manages, and coordinates all new projects within Global Snow to ensure smooth implementation in alignment with normal day to day operation.
Manages sub-contracted additional manpower resource for Global Snow operations.
Manages all facilities, third party and projects contracts to be in-line with the agreed-on budget.
Regularly monitor and audit all Night Duty tasks, checklists and logs
Report and close all Cold side facility related maintenance with FM
Conduct regular spot checks on all Mountain Equipment with FM and 3rd party facility team (Drag lift, Pistenbully Groomers, and Bobcat)
Perform periodic review of Snow making cycles and related logs to ensure optimized energy and water consumption
Develops and drafts operating procedures and policies in accordance with good practice and all relevant legislation for all aspects of Global Snow operation and assisting with implementing them when approved.
Assists with obtaining any operating permits required to allow the snow dome to commence operation, including all ongoing annual testing and inspections.
Assists with the development of the Rules, Guest Behavior Guidelines, and competency criteria for public use of Global Snow.
Ensures a high level of guest service, ensuring that all teams are living the values and embracing the moment's culture as well as ensuring grooming and Hygiene standards are achieved within all areas in Global Snow.
Maintains continuous review and follow up on all Standard Operating Procedures and Health and Safety assessments.
Be on call in the event of an emergency requiring the presence of a senior manager.
Other related tasks as required.
Job Application:
https://careers.majidalfuttaim.com/job/Operations-Manager/819731501/?utm_source=LINKEDIN&utm_medium=referrer
للتواصل معنا:
https://bit.ly/3h4cjKt
تابعونا على Telegram لمزيد من الوظائف.
https://t.me/+DQinIMfCnBJhNzg0