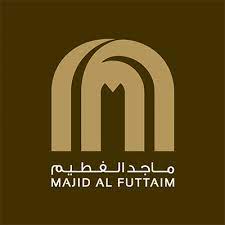 Total Rewards Operations Specialist
Job Purpose:
The role is responsible for providing support to the Total Rewards team, conducting key activities such as Job evaluation, Market intelligence, salary surveys and benchmarks to support HC decision making. Analyze benefits and rewards schemes, monitor C&B policies, and ensure compliance with labour law and regulations of Majid Al Futtaim Countries of Operation
Job Details – Key Responsibilities and Accountabilities:
Compensation
Conduct job evaluation and job mapping activities applying the methodologies of Korn Ferry, Towers Watson, Mercer and Aon.
Run C&B cycles using the C&B module.
Ensure compensation and benefits plans are cost-effective and competitive
Compare benefits and compensation plans, job classifications, and salaries through data and cost analyses.
Participate in market and salary surveys with external vendors and run benchmark analysis
Design reports and recommendations based on research and analysis
Prepare and update job descriptions and occupational classifications
Apply knowledge of labour laws and regulations of Majid Al Futtaim countries of operation to ensure compliance.
Manage the Total Rewards day to day operations
Follow the guidelines for MAF Total Rewards process and ensure they are all being implemented according to the agreed action
Manage the HR Systems specially Success Factor
Workforce Planning
Work closely with Talent Acquisition to prepare and coordinate all workforce planning-related activities and assist in analyzing the current workforce inventory and building workforce forecast for the future to ensure efficient allocation and utilization of workforce.
Data Management and Analytics
Knowledge of the company process of job classification, Position ID design, and creation.
Execute C&B Cycles (merit and bonuses) using C&B Module
Provide support to all stakeholders with relevant system queries and requests
Develop dashboards for data modeling and forecast for HC KPIs to facilitate HC decision making
The measure of Success – Illustrative KPIs:
Packages and reports turnaround time
OHI
Provide high quality of data with zero error
Other Context (if applicable):
The job incumbent will be required to work on diverse HC projects and will deal with different levels of management
Personal Characteristics and Required Background:
Skillset (job-specific technical skills and behavioral competencies needed)
Strong and proven analytical and research skills
Experience of Hay Job Evaluation Methodology
Experience in market benchmarks and surveys within Korn Ferry, Towers Watson, and Mercer frameworks
Experience using C&B systems, Successfactors exposure advantageous
Excellent communication skills
Team Player
Negotiation skills
Strong Time Management skills
Ability to work under pressure and strict deadlines
Minimum experience
2-4 years experience in Compensation and Benefits
Minimum Qualifications/education
Graduate in a relevant/numerate discipline
Job Application:
https://careers.majidalfuttaim.com/job/TR-Operations-Specialist/845003401/
للتواصل معنا:
https://bit.ly/3h4cjKt
تابعونا على Telegram لمزيد من الوظائف.