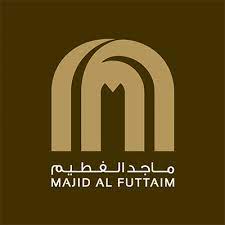 Role Purpose:
The role will be accountable for leading all Financial Control, Regulatory Reporting and Tax aspects of the MAF Global Solutions Egypt Legal entity (approx. 600 employees plus material > 100m annual spend) including all statutory, tax, audit and local reporting requirements. This is a senior-level, hands-on role that will form part of the core control and finance functions within Majid Al Futtaim Global Solutions. The position will report directly to the Finance Director of Global Solutions.
Role Details – Key Responsibilities and Accountabilities:
Key areas of focus will include the following:
Overseeing all statutory responsibilities for the MAF GS LLC company including
Tax (supported by KPMG consultancy) – WHT, VAT, Income etc
Payroll accounting and reporting requirements for all GS staff
Month-end and quarterly government returns (as required)
Statutory account preparation and liaising closely with the auditors to ensure a smooth end-to-end experience
Payments and Commercial Relationships
Leverage the GS Payments team to ensure on-time, accurate and effective payments
Build strong relationships with the business to ensure best practice and effective control
Actively work with partner organisations (locally and internationally) as well as the Legal team to drive value and secure strong and effective contractural relationships with suppliers.
Financial Control
Responsible for all the entire MAF Global Solutions Balance Sheet end-to-end including monthly BS reviews and reconciliations, bank controls and reconciliations and statutory returns (as above / necessary)
– Work closely with the MAF GS Reporting and Compliance Team to support and advance the control agenda, delivering truly world-class standards
Work closely with the MAF GS UAE Finance team, based in Dubai to ensure alignment and collaboration
Tax and Transfer pricing plus preparation for forthcoming global tax changes
In addition to the above responsibilities, the role holder will provide visible and clear leadership to the wider business on all GS Egypt Finance matters.
Functional/Technical Competencies:
Min. of 8 years experience in Financial Control and related areas.
Bachelor in Accounting
Certified CMA or CPA or ACCA
Experience of leading people and delivering through others
International Experience (either internationally or working for a multinational company within Egypt preferrably with a Regional scope)
Strong written and spoken English
Personal Characteristics and Required Background:
Skillset (job specific technical skills and behavioral competencies needed)
Analytical skills and detail-oriented
Financial Control and organisation skills
Communication and Presentation skills
Negotiation skills
Job Application:
https://www.linkedin.com/jobs/view/3196169811/
للتواصل معنا:
https://bit.ly/3h4cjKt
تابعونا على Telegram لمزيد من الوظائف.
https://t.me/+DQinIMfCnBJhNzg0