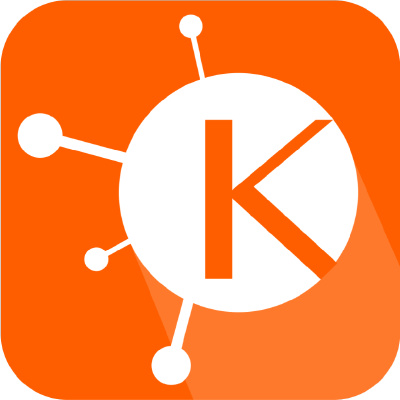 Sales Team Lead (E-Commerce)
Job Brief
We are looking for a skilled Sales Team Leader to oversee the relationships of the company with its most important clients. You will be responsible for obtaining and maintaining long-term key customers and leading the highest conversion rates.
The ideal candidate will be apt in building strong relationships with strategic customers.
You will be able to identify needs and requirements to promote our company's solutions and achieve mutual satisfaction.
Responsibilities:
To manage the e-commerce team to achieve sales and revenue targets on a daily weekly and monthly basis ensuring that the maximum income is achieved.
Developing a solid and trusting relationship between major key clients and the company, resolving any issues and problems faced by customers, and dealing with complaints.
Review and manage client relations with Knawat ensuring that all communication with customers is conducted in a manner that will maintain and/or increase ratings.
Expand the relationships with existing customers by continuously proposing solutions that meet their objectives, and maximize profit by up-selling or cross-selling.
Serve as the link of communication between clients and internal teams.
Working with tech, advertising, logistics, marketing, and team members from other departments to ensure the highest quality and all client needs are met.
Prepare regular reports of progress and forecasts to internal and external stakeholders using key account metrics
Plan shifts and allocate work to the team daily depending on the day's priorities.
To train the team in agreed activities to support the development of Knawat.
To oversee and check the work of the team regularly to ensure that high-quality standards are maintained and assist in the development of the team members skills
Requirements:

Bachelors degree with 3+ years of experience as Sales team lead (E-Commerce industry).
Excellent written and verbal communication skills (email, phone, etc.).
Able to multitask, prioritize, and manage time efficiently.
Ability to train and develop the team.
Job Application:
https://knawat.zohorecruit.com/recruit/ViewJob.na?digest=CkZ17MMie1ldXrbiagQNKcYCRWbZCwdyiRNGat5P05s-&embedsource=LinkedIn%2BLimited%2BListings
للتواصل معنا:
https://bit.ly/3h4cjKt
تابعونا على Telegram لمزيد من الوظائف.
https://t.me/+DQinIMfCnBJhNzg0