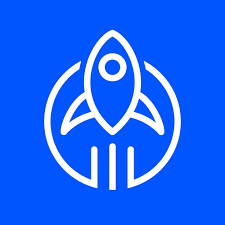 Agency Account Manager is Needed for Robot Marketing Agency
RESPONSIBILITIES
-Build long-term, trusting relationships with our customers.
-Handle customer complaints, find solutions to their issues, and maintain a positive relationship between both parties for future business ventures. Assist with challenging client requests or issue escalations as needed
-Investigate and determine clients wants and needs, and make sure each department meets the needs of the clients and customers.
-Present and train on digital media strategies to clients
-Analyze the effectiveness of digital campaigns
-Recommend, design and implement digital strategies to increase ROI
-Set up a list of KPIs to track for each client, Forecast and track key account metrics
-Keep abreast with new trends in digital technology
-Ensure the timely and successful delivery of our solutions according to customer needs and objectives
-Prepare reports on account status and clearly communicate the progress of monthly/quarterly initiatives to internal and -external stakeholders
-Develop new business with existing clients and/or identify areas of improvement to meet sales quotas.
-Collaborate with sales team to identify and grow opportunities within territory. You will need to oversee a portfolio of assigned customers, develop new business from existing clients and actively seek new sales opportunities.
REQUIREMENTS
-Experience in Digital Marketing for 5+ years (performance marketing campaigns)
-Experience in leading and managing teams highly preferred (1-3 years)
-You have to be a strong communicator and able to manage clients' accounts properly.
-Must be knowledgeable and an efficient problem solver to be able to provide customers with the most effective solutions.
-Significant experience in ecommerce and/or coaches in the GCC and beyond
-Ability to hit the ground running with no significant direction
-Outstanding reporting and presentation skills
-Excellent client-facing and internal communication skills
-Excellent written and verbal communication skills (Fluent in English and Arabic)
Application Link:
للتواصل معنا: